Fall sessions begin in mid-August and early September
Registration for Fall Groups is now Closed.
to be notified about new group offerings and services for survivors.
Often times, healing in group spaces can bring a feeling of connection and empowerment. BAWAR is proud to offer three types of online groups via Zoom.
Skills Groups
Grupos de habilidades
Skills Groups focus on sharing and developing specific coping skills to further personal healing psychoeducation. Participants may have homework or practice certain activities (like mindfulness, self-soothing, or journaling) during a skills group. Group Facilitators bring a skill and teach that skill to the group.
Support Groups
Grupos de apoyo
Support Groups bring together people with something common with a goal of bringing peace of mind and support to others. Participants in a support group will be expected to share some part of their story with the group, while everyone else listens, without judgement. Group Facilitators interact with whomever is sharing and keep the group moving.
Therapy Groups
Grupos de terapia
Therapy groups are facilitated or co-facilitated by trained mental health professionals. These groups may focus on specific mental health symptoms or participants might share a specific diagnosis. Mental health professionals who facilitate therapy groups will encourage participants to process their feelings out loud during the group.
Fall 2021 Group Offerings (August – November)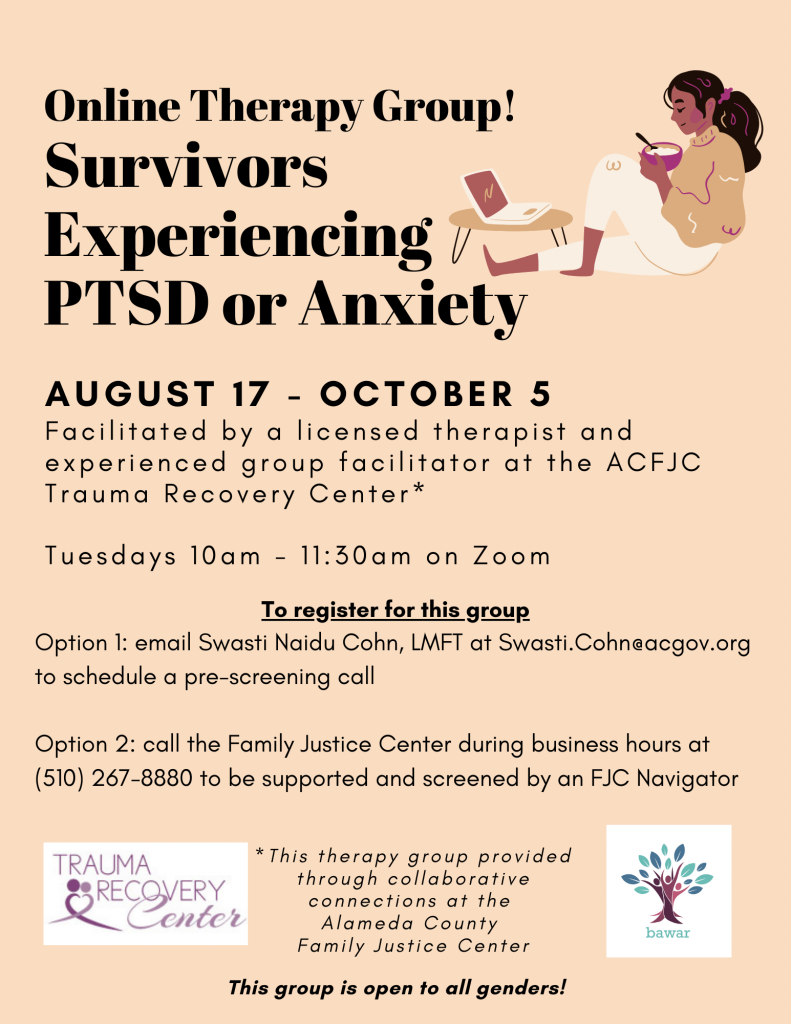 Survivors Experiencing Post Traumatic Stress Disorder (PTSD) or Anxiety is a therapy group facilitated by a Licensed Marriage and Family Therapist (LMFT).
This group is in English only and open to survivors of all genders and experience.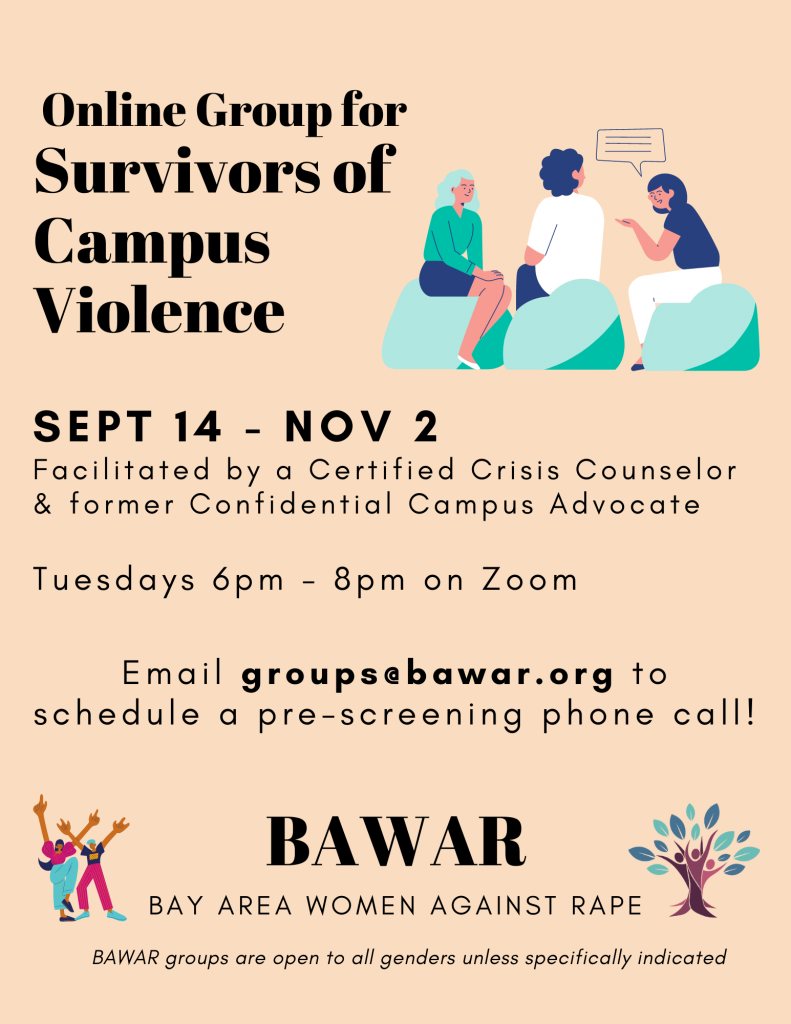 Survivors of Campus Violence is a support group for adults of any age who have experienced sexual violence on an educational campus. The group facilitator is a former confidential advocate for a large local university system as well a certified sexual assault counselor. Issues related to navigating Title IX guidelines are also welcome.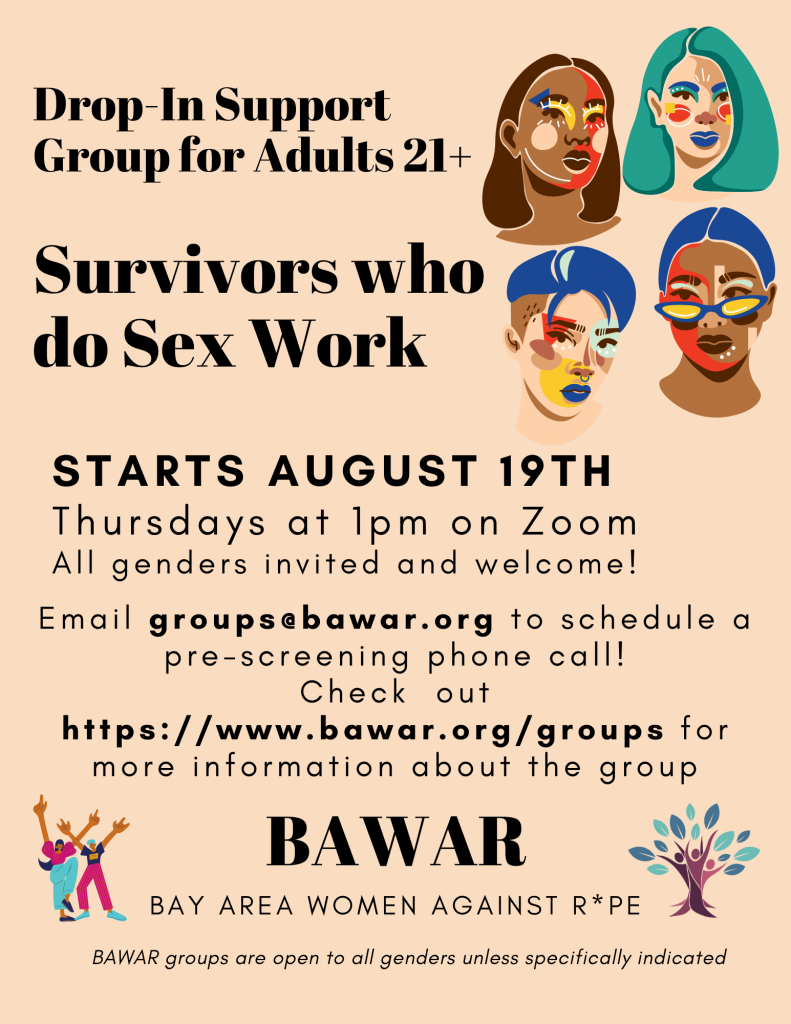 Update: Group has moved from Wednesdays to Thursdays, we apologize for any inconvenience
Survivors who do Sex Work is a support group facilitated by a seasoned certified sexual assault counselor with years of experience supporting people who do sex work. This group will be completely in English and is open to adult survivors of all genders who also earn a living voluntarily doing sex work. This is not a group for people currently or recently experiencing human trafficking.
24-Hour Hotline in English and Spanish
Línea directa las 24 horas en inglés y español
(510) 345-1056
Bay Area Women Against Rape
470 27th Street
Oakland, CA 94612